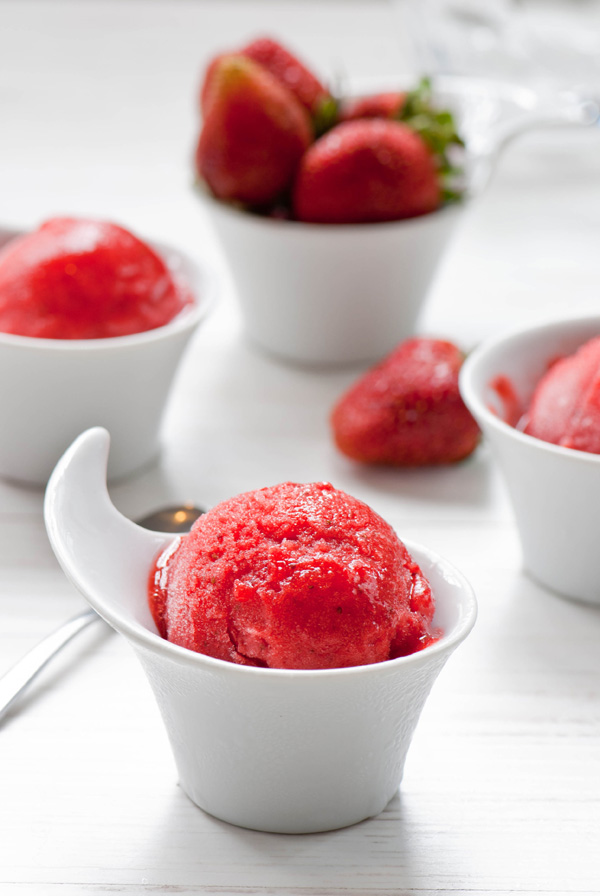 Living in a tropical country with nearby high altitude farms does have its perks. I get to experience skin-scorching hot weather, that might cause me to develop freckles prematurely. And I get a whole lot of fresh produce within 2 hours drive from my home and office. My business partner started a community based strawberry farming to maintain steady supply of strawberries to our bakeries. We provide fertilizers, seeds, seedling, bags. In return, we get to buy a portion of each farmer's harvest every day. I have been silly not to use strawberries more in my cooking and baking.
A couple of weeks ago I ordered a box of strawberries, again, thinking I would make strawberry pie. Weeks gone by, and the fridge I used to store these are our backup fridge. Yeah, my mother needs two fridges. At some point last year, we actually got three. And there are four of us in the house with three fridges. So the backup fridge doesn't get opened very often daily. When I checked a couple of days ago, I was shocked that I completely forgot about the berries. Okay what's the fastest way to use these frozen and overipe berries?
Summer. Strawberries. Sorbet. Those three words sum up the whole thing rather nicely, don't you think? I got my recipe inspirations from various recipes. Some recipes calls for more sugar, but my berries were already passed the expiration date, so I am not sure that's the way to go. Then I read a recipe with some lemon slices. Sweet and sour are always my thing. And a dash of alcoholic beverage would smooth up the sorbet. There you go. This becomes a hit at home. It doesn't taste like sorbet, with frozen juice and all. It almost has the consistency of an actual ice cream. I swear.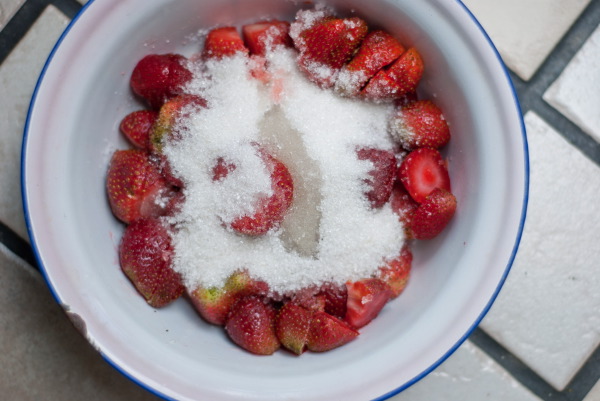 Combine berries, sugar and lemon juice in a bowl. Keep refrigerated for an hour.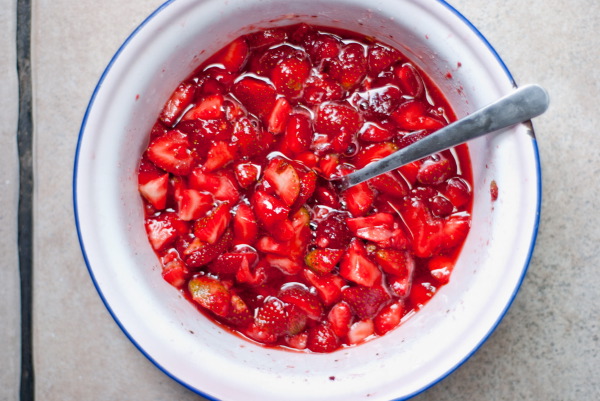 When it is cool enough, and ready to go to the next level, the berries would be watery.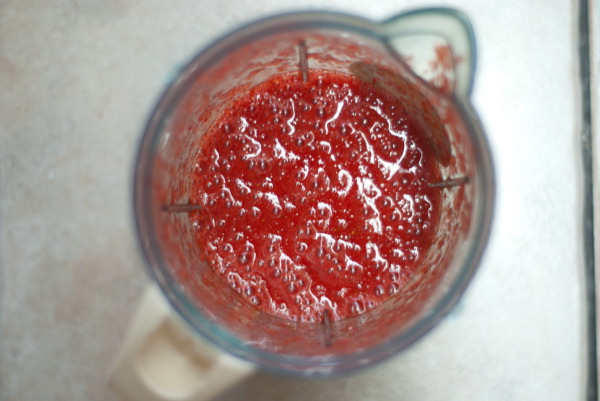 Combine berries, lemon pieces and vodka into a blender. Process till smooth. I don't mind the seeds. Or may I rephrase, I was heading out, didn't have time to strain the seeds out.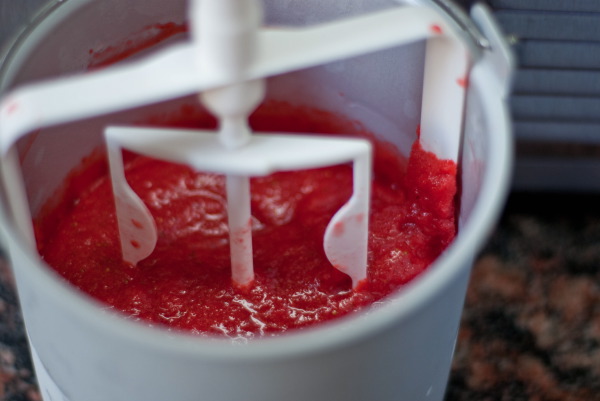 Transfer to ice-cream maker bowl and process according to manufacturer's instructions.