Easy peanut butter cookies recipe.
I love peanut butter. Like really, really love. When we were little, there was only one brand available, Skippy. Now there are many varieties sold but my favorite is still Skippy. Naturally, cookies made with Skippy peanut butter are hugely popular too. Even those not made with Skippy are still called Skippy peanut butter cookies.
Unlike for toasts, cookies made from Skippy are best when the smooth and creamy peanut butter is used. They just melt in your mouth. But crunchy type is also delicious. Sometimes I can't afford to be too picky. Last week I used combination of both creamy and crunchy, it was delicious! This is also my most favorite cookie recipe – but since I have only made three type of cookies, I am sure the preference is still not setting yet. I heart the recipe. If you keep on reading, you will know why.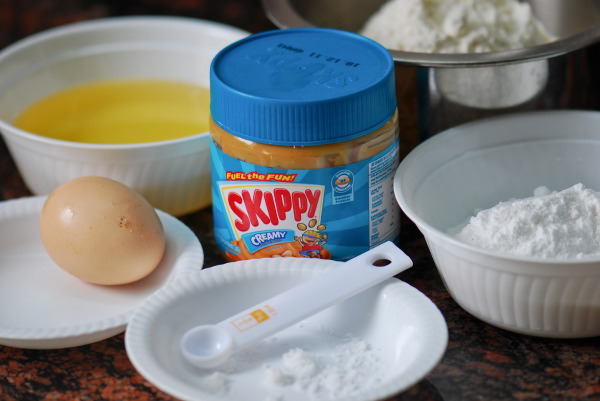 Prepare the ingredients : flour, oil, peanut butter, confectioner's sugar and salt. Did you hear that? That's right! Only five ingredients used. And egg yolks for wash.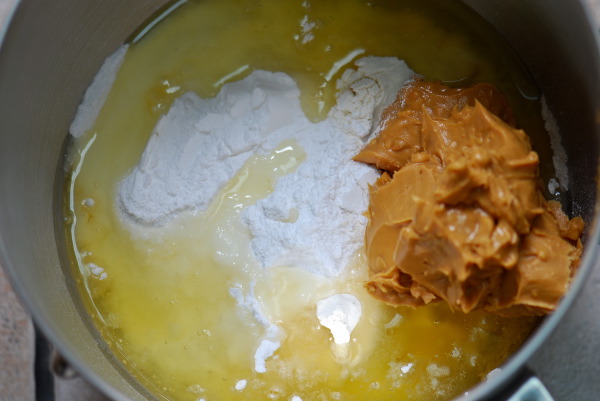 Combine everything in a mixing bowl.
Beat them using paddle attachment for a couple of minutes. Don't worry if you don't get everything mixed well. If you over-beat the dough, it will become very soft and difficult to shape. But it is not the end of the world, just refrigerate for 15 minutes or longer till the dough firms up again.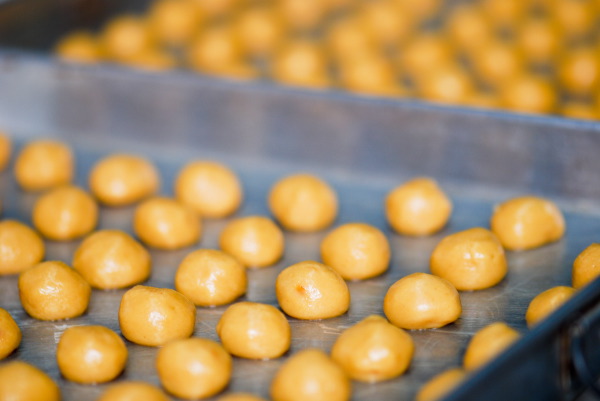 Shape them into small tiny little balls, roughly about 1/2 – 1 teaspoon of dough. Arrange the dough on greased cookie pans.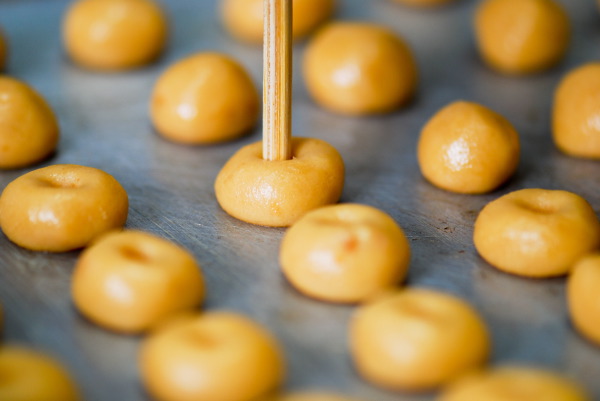 Make round indentation in the middle of the cookie using round chopsticks. Press lightly halfway thru the cookies.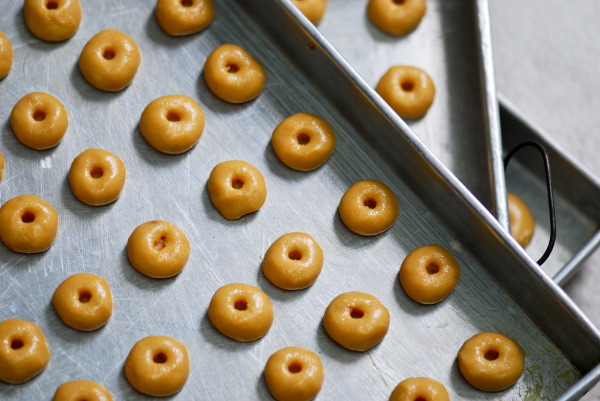 Pretty little thing, aren't they?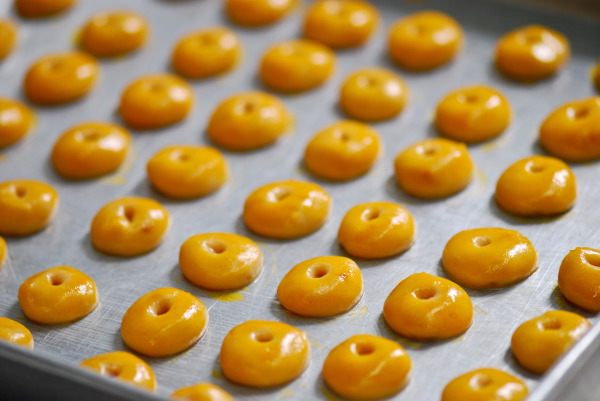 Brush egg wash on each cookie.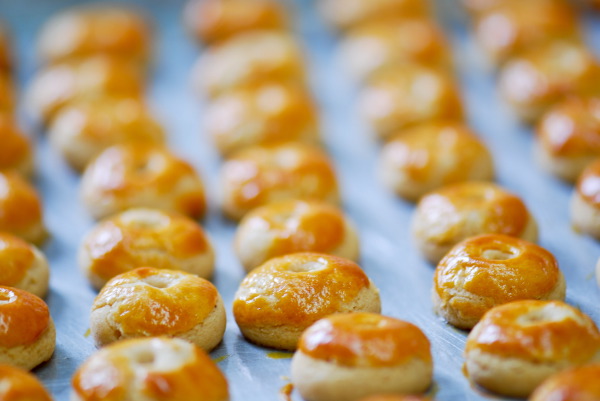 Bake for 15 minutes. The cookies will puff up a little bit. My inexperienced egg wash was not as neat as I would like it to be, which caused the cookies to cracks here and there. Oh well. Let cool and store on airtight cookie container.