Donat Kampung.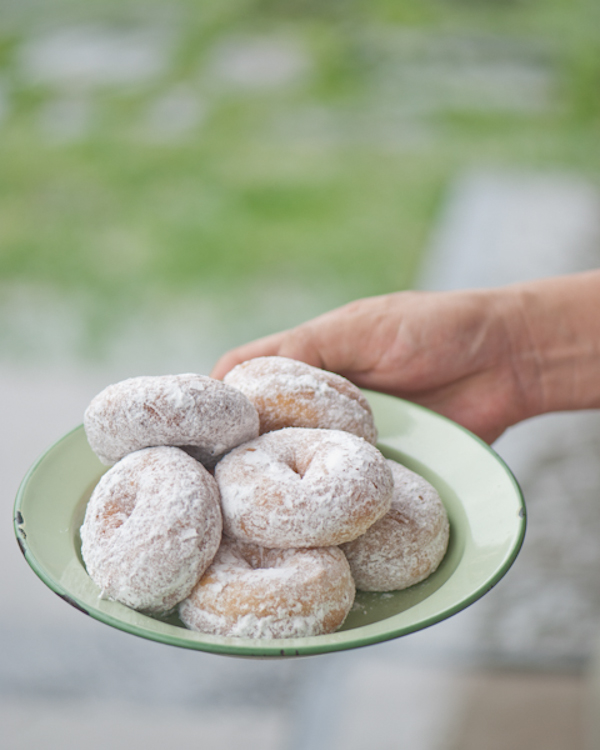 Our childhood memories do include powdered sugar doughnuts bought from street vendor. We consumed them vicariously not caring about calorie and sugar content and what it would do to our waistlines. Those were good days.
As more and more modern eateries scattered around town, these are quite hard to come by. Do not worry. They are easy to make. The only culprit is the frying oil. Use only clean and healthy oil. Grind your own powdered sugar using kitchen castor sugar if you wish.
It is great to spend Sunday afternoon with a huge plate of warm powdered doughnuts and some iced tea or coffee. If you plan on doing what we did last weekend, start working on the dough right after lunch. The sweet round treats will be ready by tea time.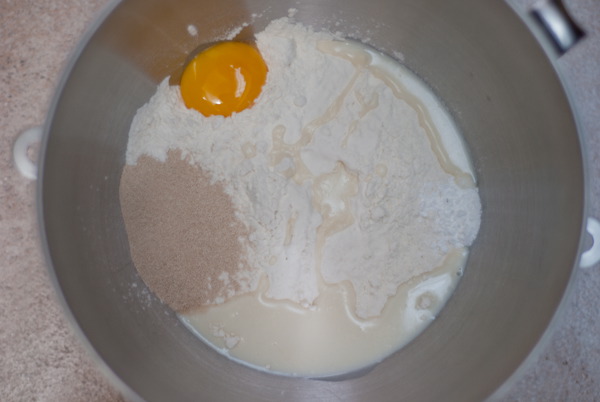 Combine flour, salt, sugar, yeast, baking powder, egg yolk and milk in a mixing bowl.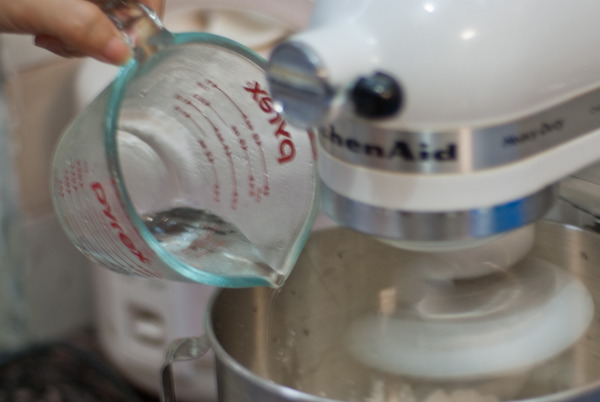 Start beating on medium speed using hook attachment. Slowly drip water into the mixer.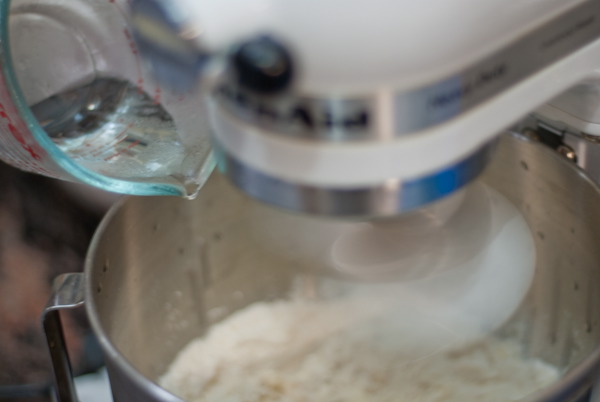 Continue dripping until you use up 3/4 amount of water called for.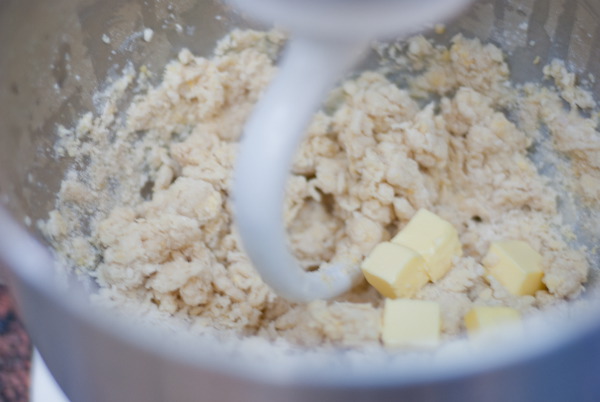 Add butter into the mixer.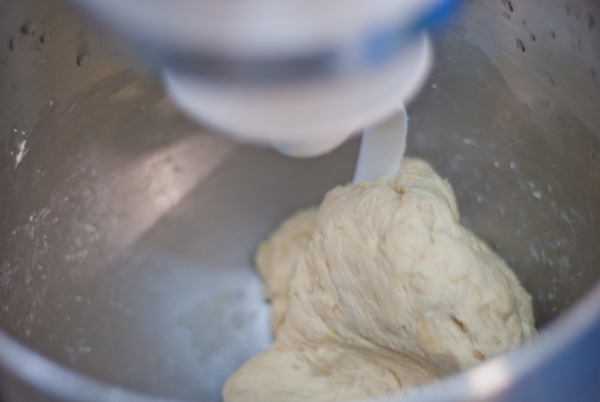 Start mixing on high speed. After five minutes of beating, turn off the mixer and try poking at the dough. If it is very hard, drip half of the remaining water. Continue beating for a couple of minutes. If the dough is slightly tacky, it has reached the required consistency. If not, use up the whole amount.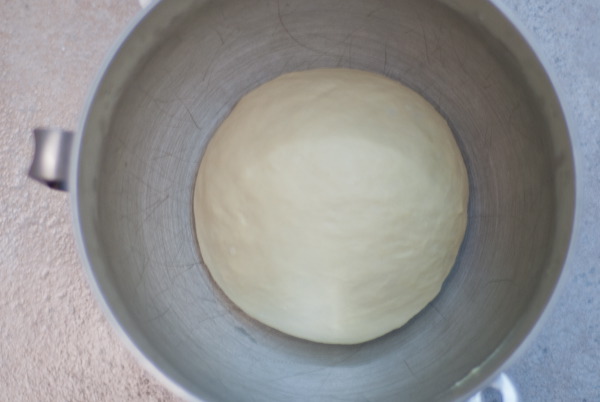 Beat for a total of 20 minutes. Shape the dough into a ball and cover for resting, about 10 minutes.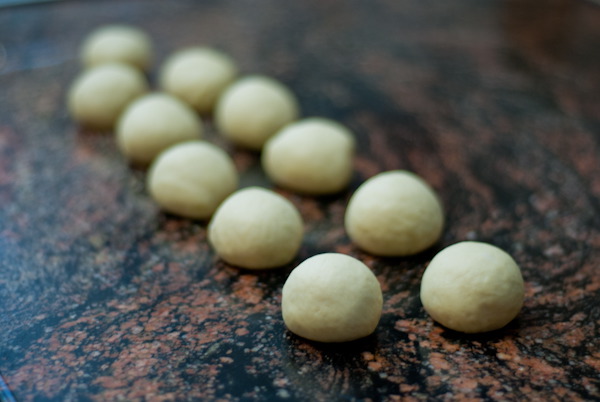 Divide dough into 10-12 equal balls. Rest for another 10 minutes. If you are using a doughnut cutter, roll the dough into a 1.5cm rectangular sheet. I prefer to shape the doughnuts by hand.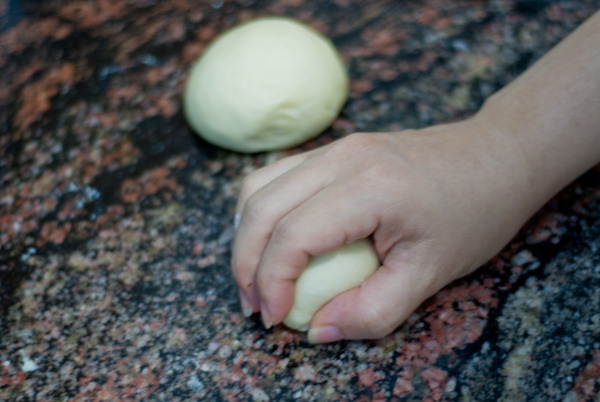 Flatten the dough and round it up again.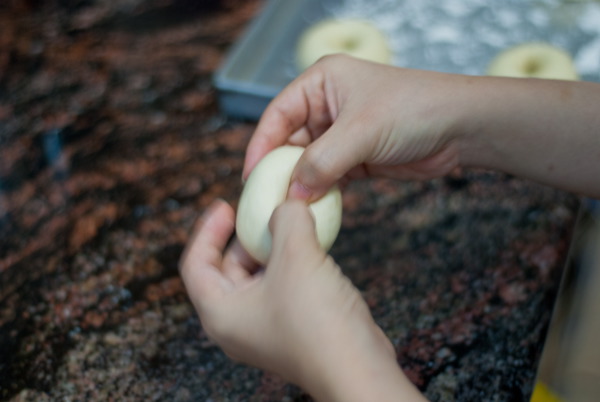 Push your fingers through the middle of the dough to make a hole.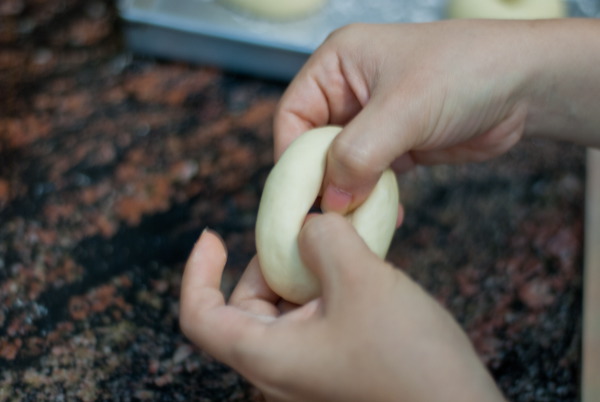 Stretch out the hole and make it bigger.
It is much easier than doughnut cutter, no?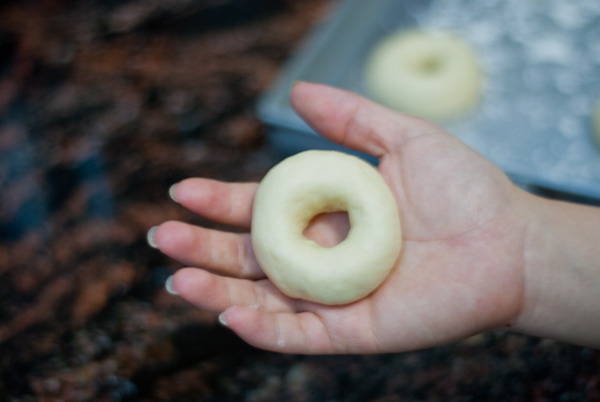 Yup it's done.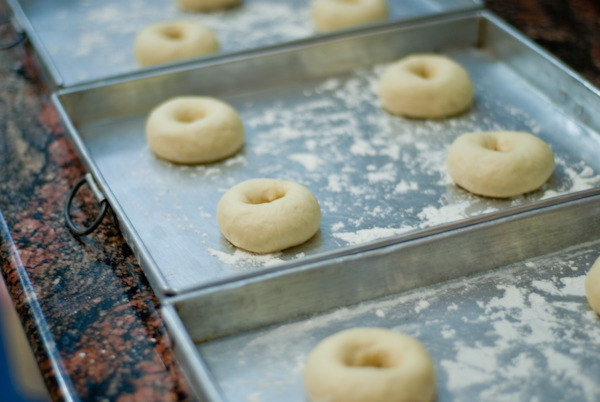 Arrange the doughnuts on heavily floured pans. Let rest for 30-40 minutes.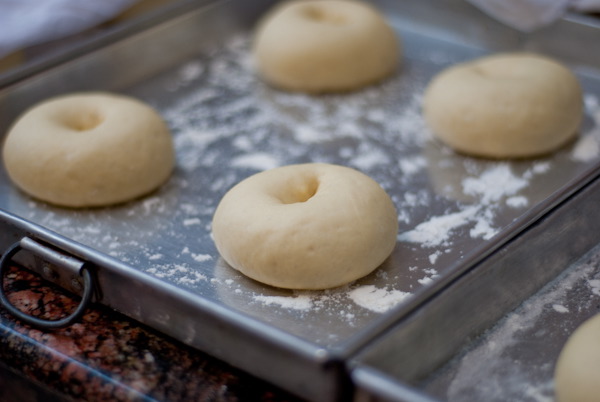 Halfway through resting time, turn the doughnuts downside up. This will ensure even proofing.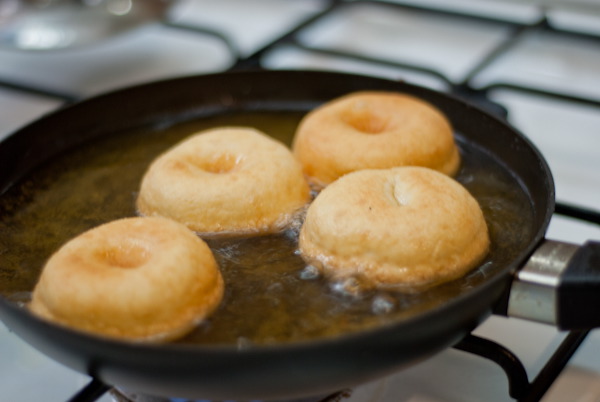 Heat some cooking oil in a wok over medium heat. I used a pan and the oil just burnt my pinkie finger. I would use deep wok next time! Fry till golden brown, about 2 minutes each side.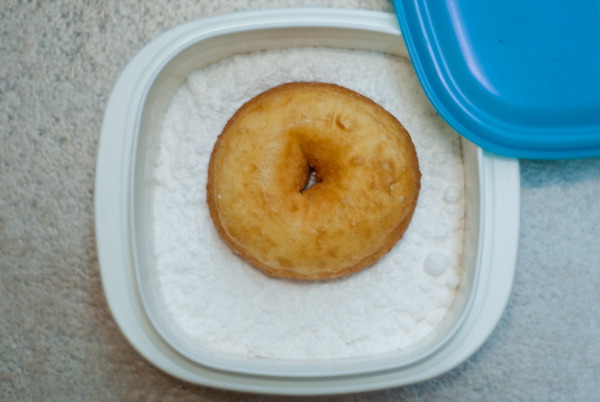 Let cool a bit before dusting the doughnuts with powdered sugar. I would normally fill 2/3 of a resealable bag with powdered sugar, drop a doughnut into it and shake until the doughnut is well covered by sugar. I couldn't find such bag so I used a food container. Not that efficient. But it does the job. Continue with the rest of the doughnuts.
Enjoy them warm with a glass of iced cold drink.