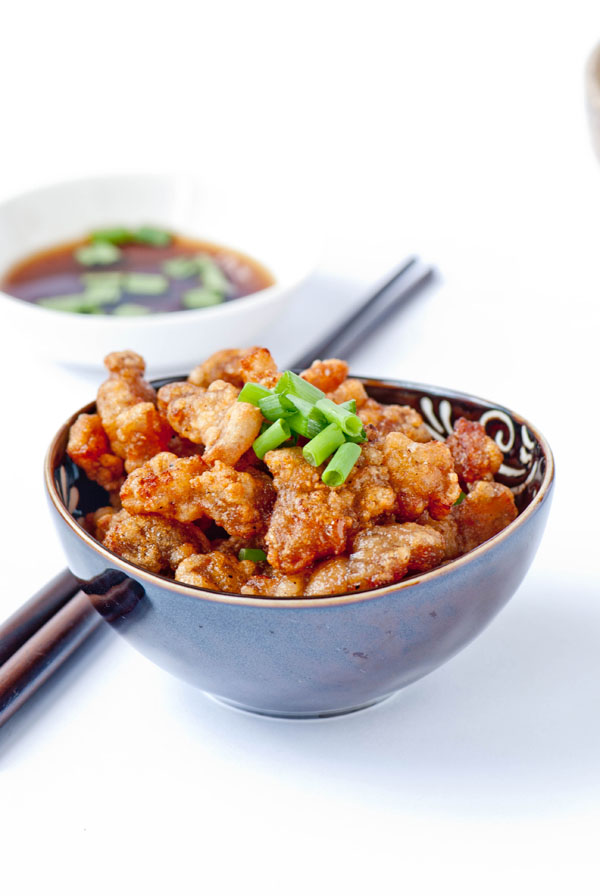 Something easy and crunchy for your Sunday's lunch. Pork belly is very special in Chinese cuisine, it is fancy and it needs a lot of love. Okay I just made that up. But the more I learn cooking Chinese, the more I realized that the core of Chinese cooking lies way beyond stir-frying. One of the techniques of cooking is to make us appreciates the fatty layers of meat and literally transforms it into something delicious.
This recipe is inspired by Hakka deep-fried pork belly.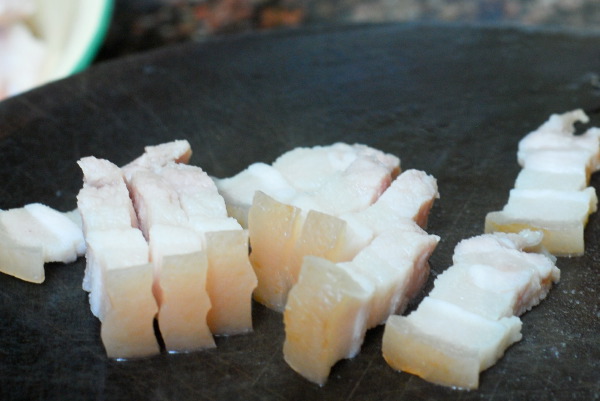 Boil a strip of pork belly for a couple of minutes and remove from hot water. Slice it to 0.25-0.5 cm slices.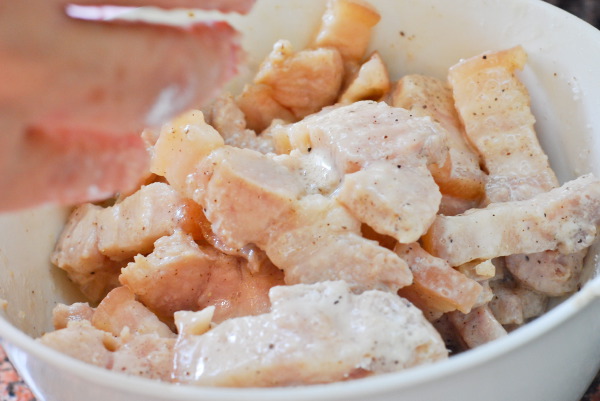 Marinade with soy sauce, salt, sugar and cornflour for half an hour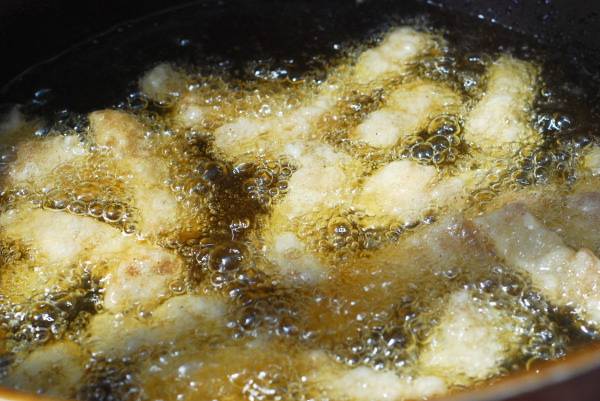 Deep fry in shallow pan with hot oil. Use chopsticks to separate the meat pieces. The use of cornflour makes them stick together even in the hot oil.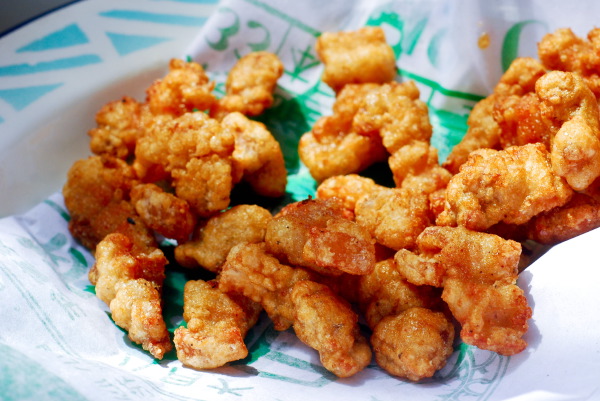 Fry till golden and crunchy. Drain on paper towel, or if you have none, use a piece of paper (or calender scrap – not recommended though)
Serve with warm rice and boiled broccoli. So you won't feel guilty for eating fatty and fried pork.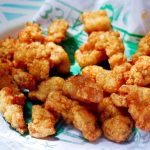 Print Recipe
Crispy Pork Belly, Hakka-style
Ingredients
300 g pork belly

1 tbsp soy sauce

1/2 tsp salt

1/2 tbsp sugar (optional)

3 tbsp cornflour

Oil for deep-frying
Instructions
Boil pork belly and cut into thin slices

Marinade with the rest of the ingredients for 30 minutes

Deep-fry till golden and crunchy over high heat, about 3-5 minutes

Serve with warm rice and stir-fry vegetables